A Beach Bar For
Recovering Foodies
Kick back and relax at our "Toes in the Sand" Backflip Beach Bar & Kitchen, the ultimate laid-back beach bar. Serving local brews and rum-fueled cocktails that would make Hemingway smile, our fresh juice-infused drinks have just the right amount of kick. Sit back and listen to the waves. Hungry? Dig into street tacos, delectable sandwiches and awesome fresh salads, served right out of our beach kitchen so you never have to take your toes out of the sand.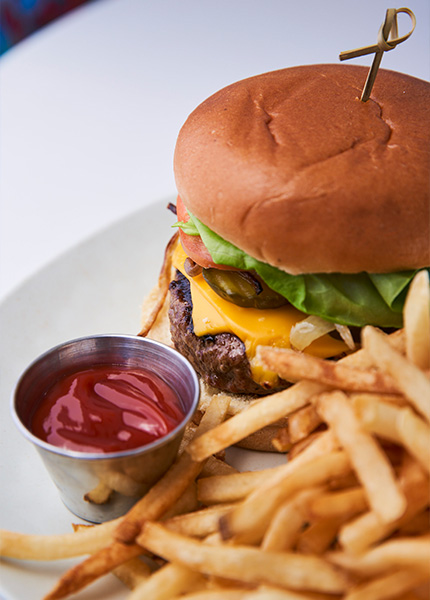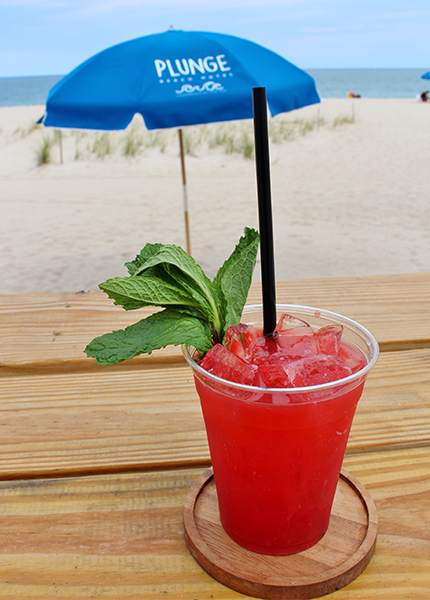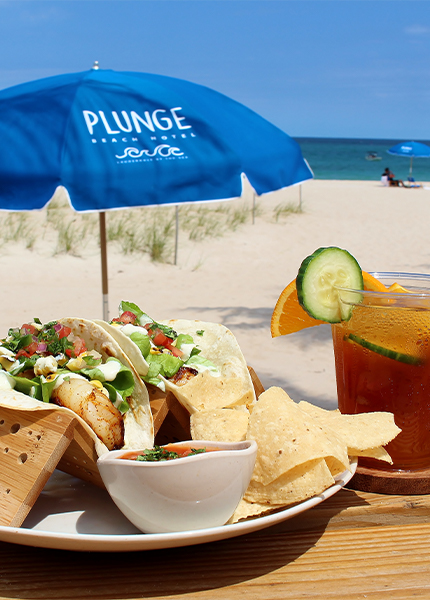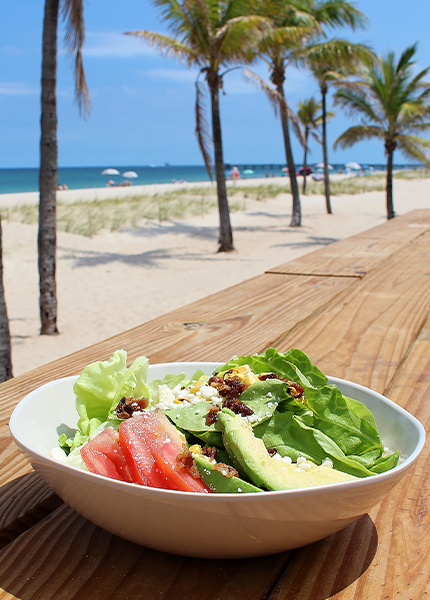 Upcoming Events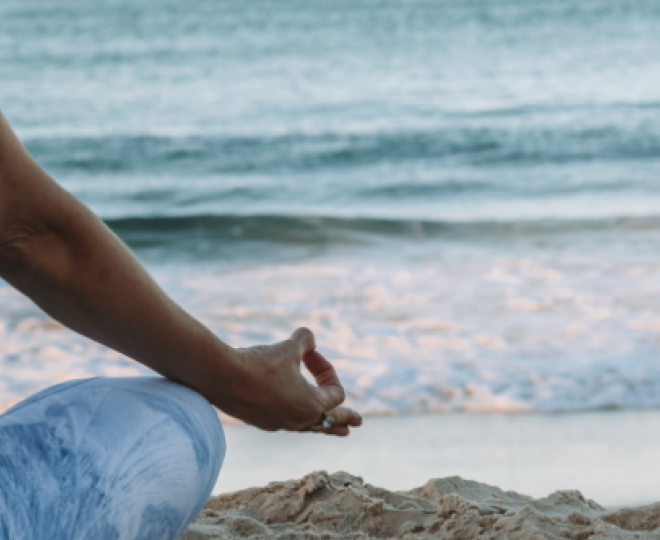 Evening Beach Yoga
Every Monday & Thursday | 5:30pm
Wind down your evening with yoga on the beach – pack a yoga mat (or beach towel!), and some water. Hosted by Bread Anne Butters.
Entry by donation. Complimentary for guests.
$5 parking. 15% off at Backflip Beach Bar & Kitchen.
Plunge into the Arts: Virtual Open House with Hector Urdaneta
Fri, February 26 | 6 pm. Via Zoom
Hector Urdaneta is a Visual Artist whose inspiration comes through an analysis of how we see ourselves after going through the adversities of life, in how we overcome them to be happy again and to smile after all. He builds a portrait from several canvases which represent the colors and harmony in life that make the observer feel as if they are in front of a mirror, reminding them that they are a construction of many emotions and experiences that at the end of the day, represent their own canvas in life.
Join us via Zoom to hear from the artist firsthand as he walks us through each of the pieces on display in Plunge's lobby art gallery in an interactive and conversation format.
REGISTRATION REQUIRED. All registered attendees will receive a secure link to the Zoom Meeting prior to the event start. Video & audio participation is encouraged!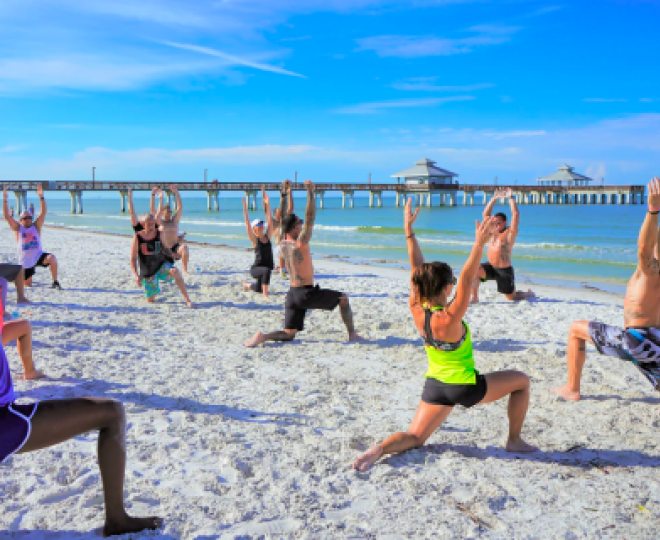 Morning Beach Yoga
Saturdays | 8:30am - 9:30am
at Beach
Start your Saturday with yoga on the beach – pack a yoga mat (or beach towel!), sunscreen, and some water.
Meet in the lobby | Entry by donation.
$5 valet for non-guests.